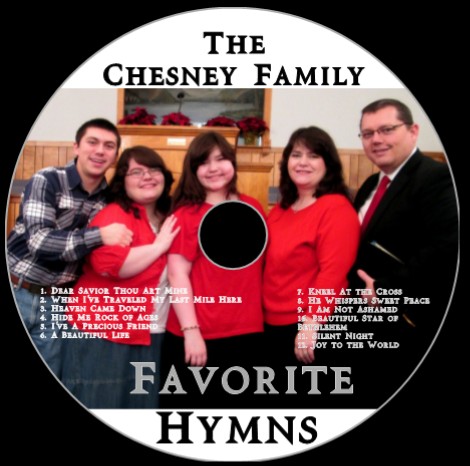 Every year it's the same thing, what to get my parents for Christmas? This year my mother told us what she wanted, a CD of my family singing. It was a joy to be able to provide her with something we knew she wanted. After several hours of recording and editing we finally finished and gave it to her tonight for Christmas.
Sometimes I wonder why the Lord blesses me as much as he does. I sure am thankful for the loving family that he gave me and for the talent he distributed among all of them. We may not be professional singers but we love singing for the Lord. If you are interested you can listen here:
Chesney Family Favorite Hymns
, or from the link below.
Read more...